Let me put it this way, Cecilia herself has verified that everything contained in a tube of Cellulite Factor™ is what she would put on her OWN skin.

But this also means it's extremely time consuming and expensive to make and when you combine that with how many women are snatching up Cellulite Factor™ every day...

Running out of stock is always a risk because we can only produce a limited number of bottles at any given time.
This will drastically reduce the odds of you coming back to our online store, only to see that dreaded "Out Of Stock" message.

We also recommend a 3-month supply because once you see the incredible results, you'll soon realize the only way to keep the appearance of cellulite from coming back is consistent use over time.

The last thing you want is to start enjoying smoother, tighter and firmer-looking skin and even forgetting what it was like when you had to deal with cellulite...

Only to run out... and go back to the way things were.

So, stock up now and that will NEVER happen to you.

Of course the choice is yours.
And here's more amazing news...
The more Cellulite Factor™ you order right now...
The more money you'll save.
Cellulite Factor™ has a retail price of $89.00 (which is already an absolute steal)...

On this website only, you'll be able to order a full six-month supply for just $31.00 per bottle… Each bottle should last you about 30 days, which means, if you buy a six month supply you're investing as little as $1.03 a day for a years-younger look you can be proud to show the world.

Isn't it worth $1.03 a day to feel that surge of confidence?

On top of that...

We're going to cover your shipping when you order today as well.

So that means you don't pay anything for delivery!
I'm a Holistic Aesthetician based out of New York City.

I've been featured in Marie Claire, W Magazine, and Vanity Fair. And my products have been awarded "Best of Beauty" by Allure.

But you've more likely seen the results of my work on TV.

Maybe you've seen one of my A-List Hollywood clients on Project Runway or your favorite evening sitcom.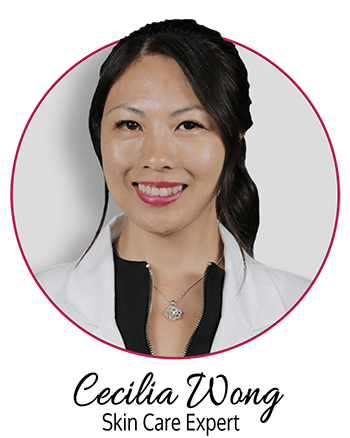 Why do A-List celebrities, fashion insiders, and thousands of others seek me out?

The answer is simple...

I help them look their absolute best using the most natural techniques available today.

Combining traditional Chinese methods and the latest science...

I treat the root cause of skin problems, transforming your appearance from the inside out.

But today, I work with 5th & Glow to make sure that these effective skincare solutions aren't just shared with the rich and famous, but in the hands of everyday women just like you and me.

We all deserve to feel and look our absolute best.